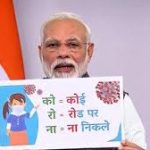 iN THE EVENT OF TOTAL LOCKDOWN ANY PERSON INCLUDIND OUR CLIENTS REQUIRING HELP IN ANY MENTAL HEALTH PROBLEM CAN ACCESS OUR PROFESSIONALS FOR FREE ONLINE CONSULTATION & COUNSELLING.
KINDLY CONTACT  DANA HELPLINE : 9051252231 BETWEEN 12 & 8 PM.
PUJA WILL CONNECT YOU TO THE EXPERT.    DANA WILL REMAIN CLOSED TILL THE SITUATION IS NORMAL.
STAY AT HOME. STAY HEALTHY. THIS IS THE TIME OF TOGETHERNESS IN SPITE OF PHYSICAL DISTANCE.