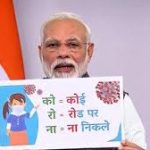 iN THE EVENT OF TOTAL LOCKDOWN ANY PERSON INCLUDIND OUR CLIENTS REQUIRING HELP IN ANY MENTAL HEALTH PROBLEM CAN ACCESS OUR PROFESSIONALS FOR  ONLINE CONSULTATION & COUNSELLING.
KINDLY CONTACT  DANA HELPLINE : 9051252231 BETWEEN 12 & 8 PM.
PUJA WILL CONNECT YOU TO THE EXPERT.
STAY AT HOME. STAY HEALTHY. THIS IS THE TIME OF TOGETHERNESS IN SPITE OF PHYSICAL DISTANCE.